TATTOO CIRCUS AT THE EXFED BUILDING, HARRINGEY, NORTH LONDON, 11AM-LATE APRIL 6TH, 2019!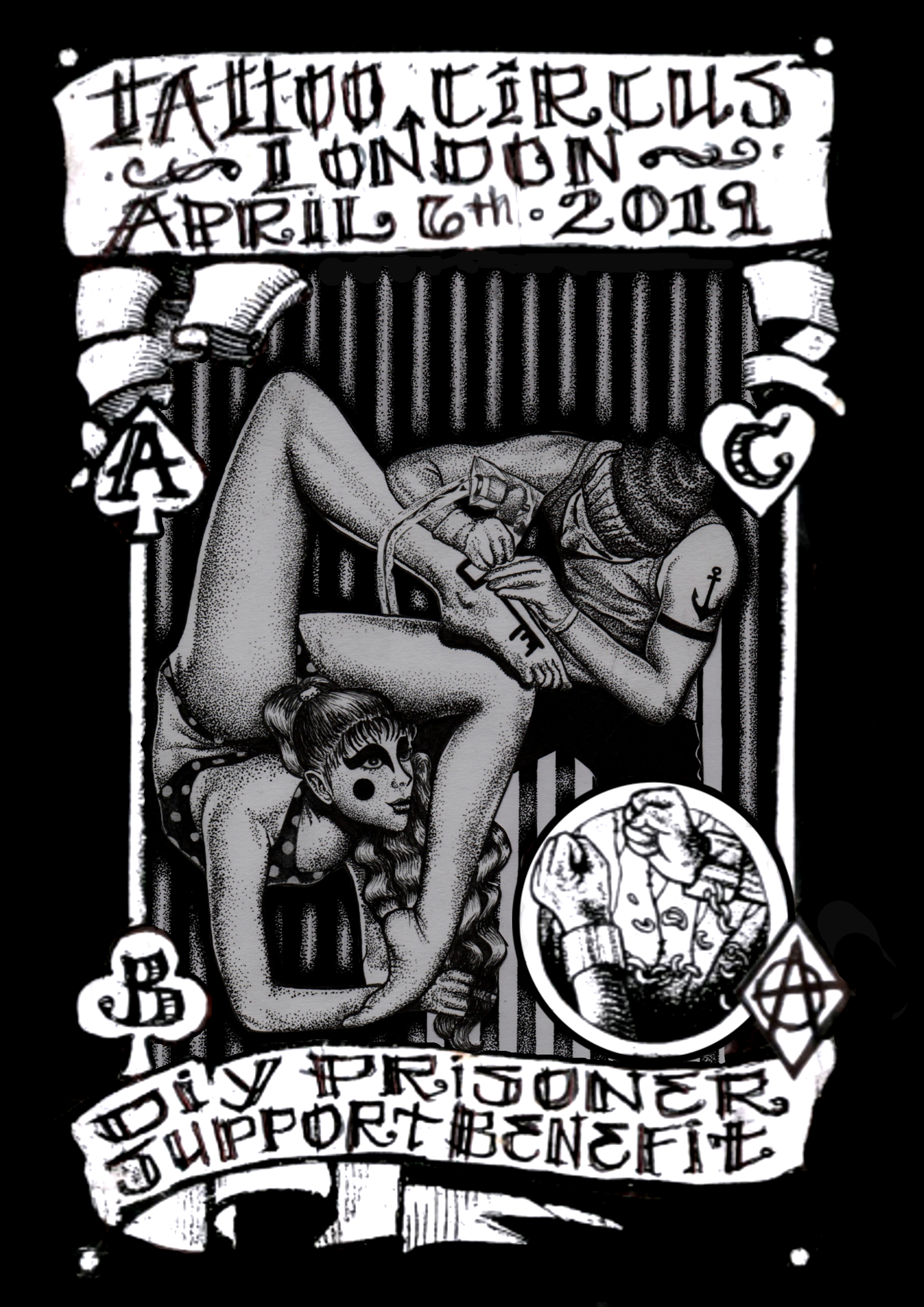 London Tattoo Circus is a 100% benefit event in solidarity with all who find themselves imprisoned for their ideas and actions within the prison society. All proceeds go to related active groups and/or individuals.
This site will be constantly updated as we will have more details and specifics. Check the Progam Page to find out starting times of workshops and performances etc.
Keep checking this page and get the word out!