When Prison Island went on lockdown, we had to come to terms with the slow
crash of disaster and of course the inevitable cancellation of Tattoo
Circus. The amount of energy, subversion, beauty, and absurdity that has
been zoning in towards this event is sadly not going to come together in
its violent glory. We are not pleased about this…we know the value of coming together against adversity. We believe that sharing our ideas, talents, and
experiences makes us strong and keeps us fighting.
Can the momentum that has been building for Tattoo Circus 2020 be utilized in a different way? A strong group of people have seen each other and shared intention. We hope these flames have set events in motion that, at the moment, we cannot perceive.
Without being able to get together, we are hoping satellite events will sprout up, self motivated by different working groups and their different positions.
If you are organizing an alternative/virtual event (this would be amazing!), or any sort of prisoner solidarity fundraising or support, please let us know if you would like us to publicize it and make sure the email list finds out about it.
Do you have information that can we use the platform of the website or
the emailing list to spread? Is there is any way this group can continue
to help each other get through this? Lets get creative!
One satellite event has already been confirmed, Radio Outbreak will
broadcasting on the 23rd of May.from 3pm!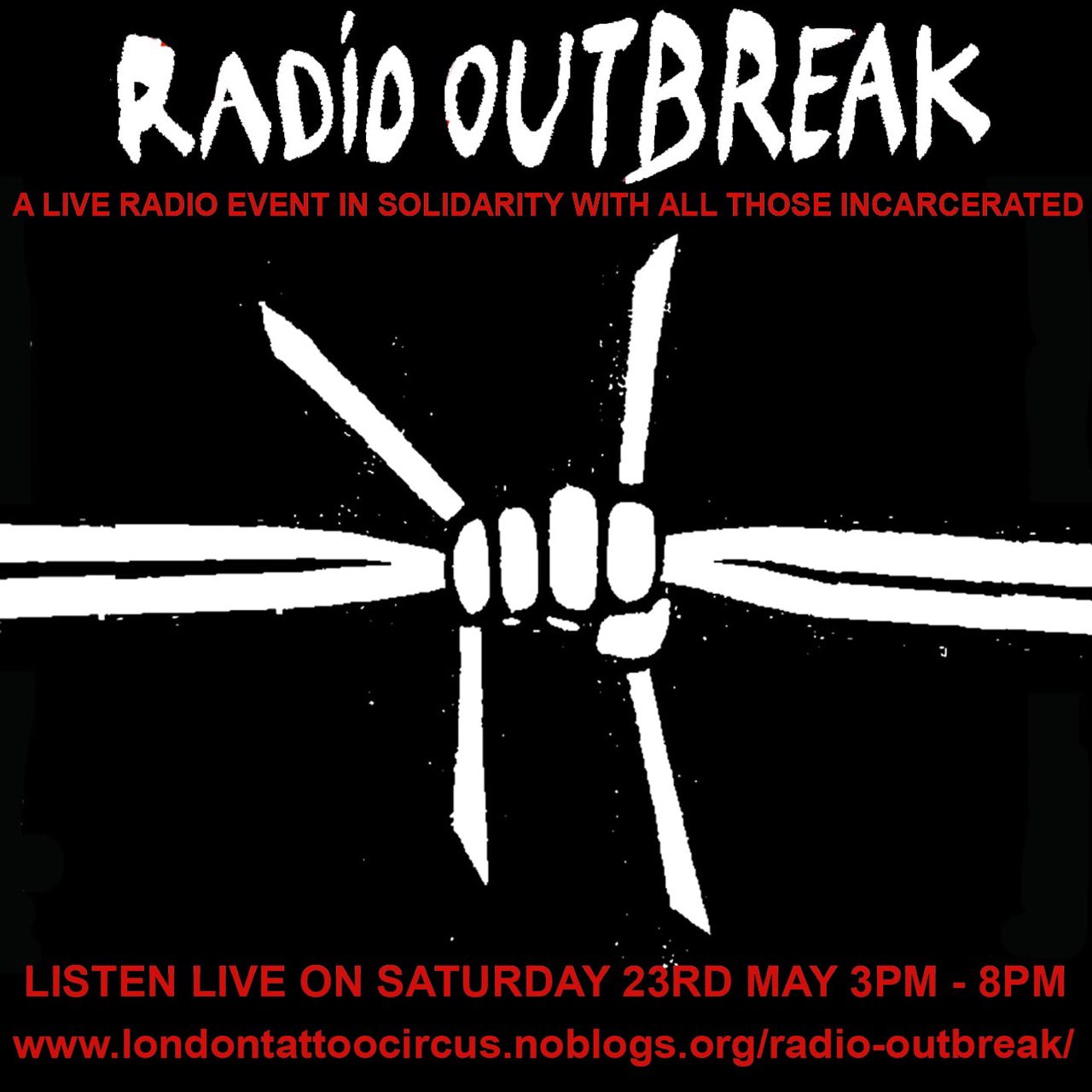 ---
LETS TAKE AGENCY AND KEEP EACH OTHER INFORMED
London ABC will be publishing information, hoping to amplify unheard voices and to break the silence that risks making an intolerable situation even worse. Now, more than ever, those caged by the state face precarious conditions, with low hygienic standards, very poor healthcare, and overcrowded cells. While the 'managers' of the crisis carefully calculate how this or that measure can protect the political and economic order, the basic steps we need to take to slow down the contagion are clear: keep distance between each other, maintain good
hygiene and avoid crowded places. Inside, this will be difficult or impossible for many. We are not going to 'take this on the chin'! Prison makes us sick!
Take a minute to share this poster, as an easy and first step to practicing solidarity. Email us with any questions. We won't share any details without consent.
https://network23.org/londonabc/
DONATE TO Covid-19 Prisoner Emergency Fund
The impact and uncertainty of the Covid-19 pandemic is difficult for us
all, but for people in prison the effects will be felt even harder.
Visits to prisons have been banned, this means that prisoners are having
less contact with their loved ones at a time when they will likely be
worried about them. Average wages in prison are £6 per week and phone
calls are extremely expensive. Many people inside simply won't be able
to afford extra calls to family in the absence of visits.
In addition to this, scarcity will affect those in prison immensely. For
people without access to money to purchase extra food and
healthcare/sanitary items, this will result in serious hardship and even
an increased risk of contamination. We aim to raise as much as we can to
send to prisoners who would otherwise not be able to phone their loved
ones or purchase necessary items.
The campaign is organized by Prisoner Solidarity Network London
To donate:
https://www.gofundme.com/f/covid19-prisoner-emergency-fund?utm_source=customer&utm_medium=copy_link-tip&utm_campaign=p_cp+share-sheet